Cuvée Madame 2008
---
Reference: tirmad08
---
---
Cuvée Madame 2008 is not presently in stock.
Please complete the form below to be notified when stock arrives:
Varieties : Sémillon and Muscadelle - South West (Bergerac) - Very sweet wine - 50 cl bottle - AOC Monbazillac - Keep until 2030 and more - Serve at 10-12°
Les vendanges 2008 ont été très longues, du 30 septembre 16 novembre, en trois passages. La qualité du botrytis était parfaite et le tri souvent à la grappe. Aucune perte et une pureté de goût irréprochable. Les raisins pour la cuvée Madame proviennent presque intégralement de la première trie et un peu de la fin de la troisième.
« Porté par une trame acide, la cuvée Madame 2008 est une réussite exceptionnelle. Grande richesse, matière confite mais sans lourdeur, plénitude de saveurs, nervosité et précision en finale signent un très grand vin, qui se bonifiera au fil des décennies. » 
Guide RVF 2013 : 17.5 /20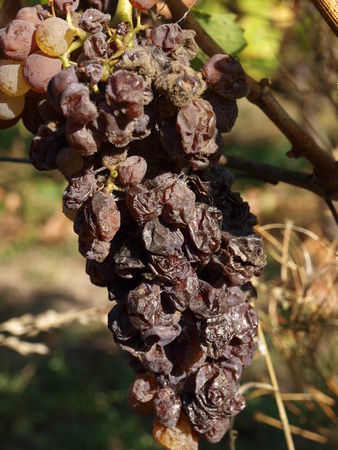 Afin de tirer la quintessence de ces grains nobles, Bruno Bilancini pratique des pressurages très lents et non automatisés, obligeant le vigneron à surveiller son pressoir 5 heures durant. Les jus clairs obtenus sont descendus par gravité en barriques (partiellement neuves) pour y rester environ trois ans. Rien que la fermentation alcoolique peut dépasser l'année pour atteindre les 12° obligatoires à Monbazillac.
L'assemblage de la cuvée correspond à peu près à l'encépagement du domaine de 7 ha : 50 % Sémillon 50 % Muscadelle.
Associated or complementary products