Varieties : Sémillon and Muscadelle - South West (Bergerac) - Very sweet wine - 50 cl bottle - AOC Monbazillac - Keep until 2030 and more - Serve at 10-12°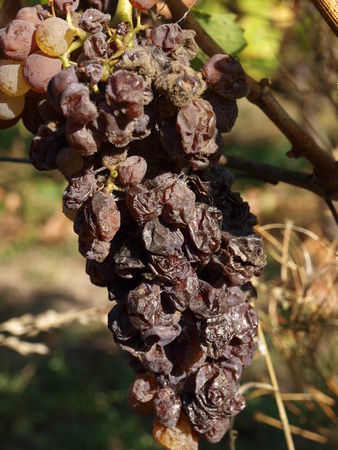 Afin de tirer la quintessence de ces grains nobles, Bruno Bilancini pratique des pressurages très lents et non automatisés, obligeant le vigneron à surveiller son pressoir 5 heures durant. Les jus clairs obtenus sont descendus par gravité en barriques (partiellement neuves) pour y rester environ trois ans. Rien que la fermentation alcoolique peut dépasser l'année pour atteindre les 12° obligatoires à Monbazillac.
L'assemblage de la cuvée correspond à peu près à l'encépagement du domaine de 7 ha : 50 % Sémillon 50 % Muscadelle.
Associated or complementary products
Out of stock
Out of stock
Out of stock